Ogoh-Ogoh: The Procession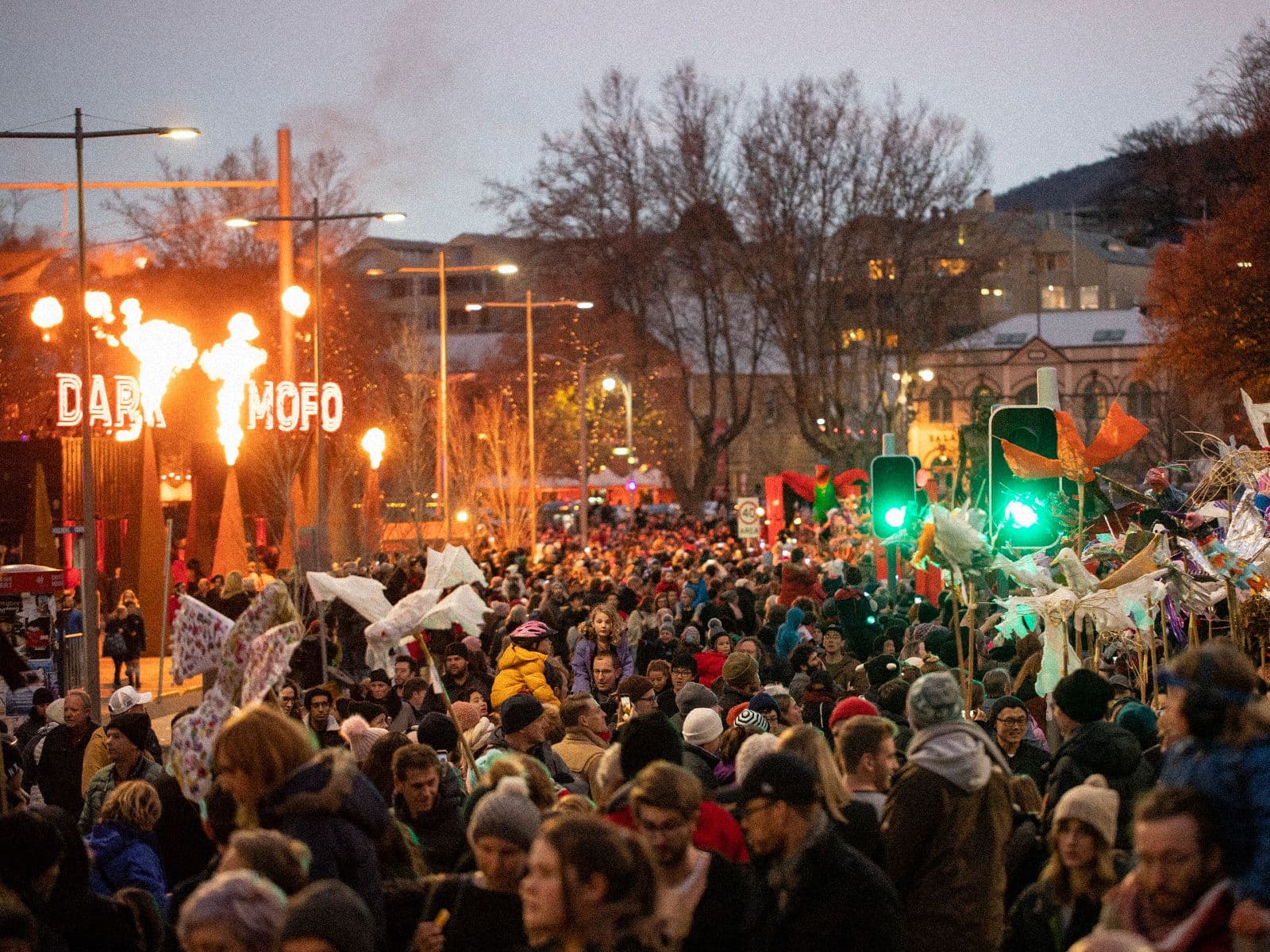 Make some noise as we parade our platypus ogoh-ogoh through the streets and around the waterfront in a massive procession before sending it to its fiery end at Dark Park.
Accessibility
The Procession commences out the front of the Winter Feast on the Parliament Lawns, which has level access. The procession will continue on bitumen, pavement and concrete surfaces to Dark Park. Patrons can view the procession from along the route, join in the procession, or meet it at Dark Park. Accessible toilets are available at Princes Wharf 1, Salamanca Square and Salamanca Arts Centre courtyard, and at Dark Park.
Accessible parking is available on Castray Esplanade outside Princes Wharf 1, along Salamanca Place, and on Evans Street and Hunter Street at Macquarie Point.
Related