Greed/ Rakus/ Gierig: Perfor­mance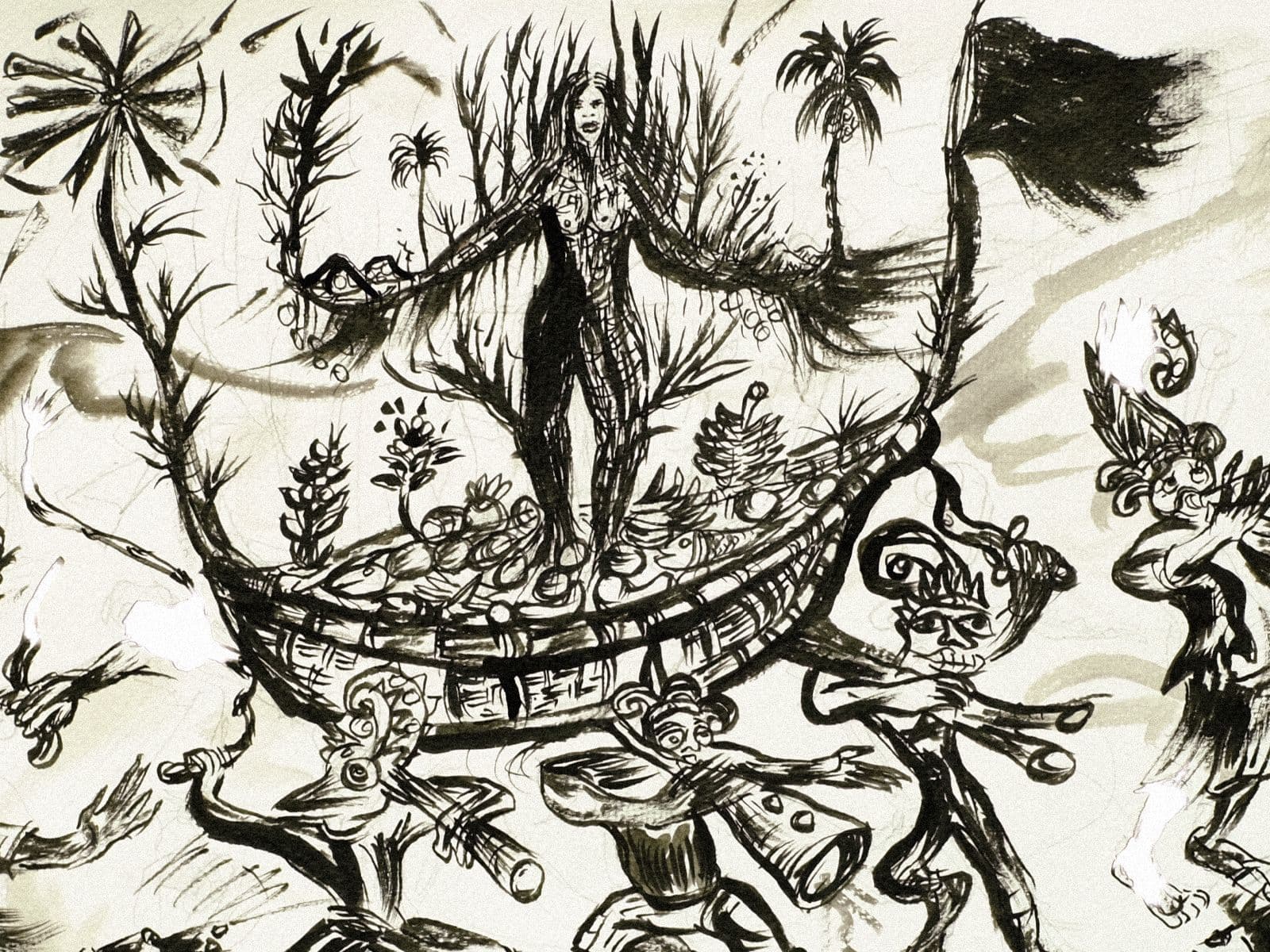 Tisna's latest vision sees a collective of Sundanese artists, instrument builders and alchemists engage in ritual practices based on the celebration carnival, 'Jajampanan'. Follow a sprawling parade of reimagined traditions to a series of performance ceremonies that tell a different story each night, honouring communal activism in rejection of greed.
Curated by
Lisa Campbell-Smith
Presented by
Contemporary Art Tasmania (CAT) and Project Eleven in partnership with Dark Mofo.
Related