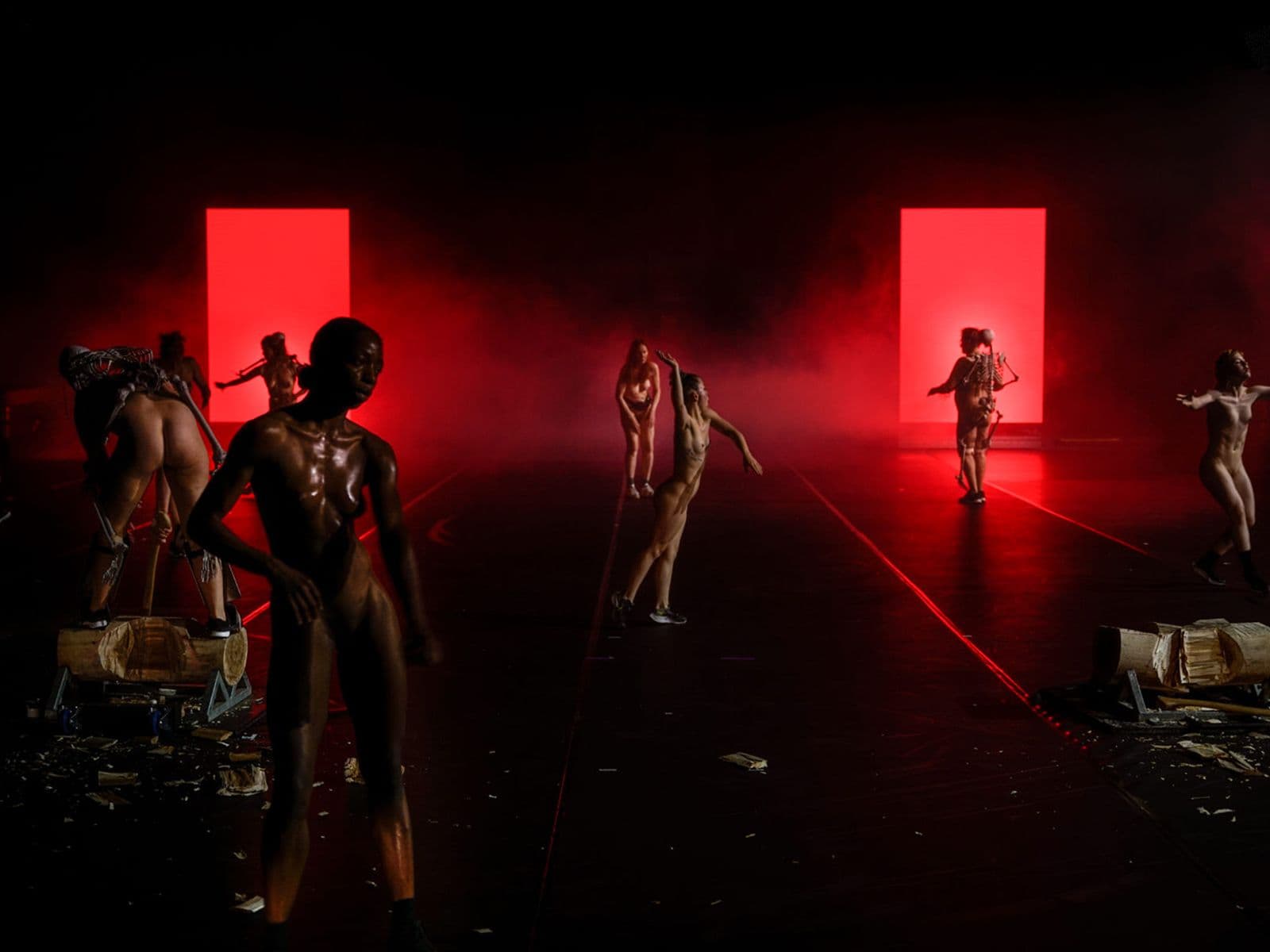 Abandon all hope ye who enter here.
—Dante

Dante's journey through hell, purgatory, and paradise is fused into a single reality, retold through the eyes and bodies of an all-female identifying cast. Witness the ebbs and flows of the human experience, as explored through dance, stunts, motocross, hypnosis, and a profusion of bodily fluids.
Sunday 18 is an Auslan interpreted show.
Warning
18+. This show contains explicit scenes of violence, sex and nudity, live taxidermy, and smoking. There are hazing and strobing effects, loud music and gunshots. The arena will be heated to 25 degrees celsius to maintain the comfort of the performers. Please remove layers so that you do not overheat. Disposable ear plugs are available. Please see venue ushers if you are experiencing distress.
Performance + Choreography
Foxxy Angel, Amanda Bailey, Linda Blomqvist, Renée Copraij, Beatrice Cordua, Paige A. Flash, Alba Gentili-Tedeschi, Noam Gorbat, Florentina Holzinger, Susanne Jablonski, Steffi Laier, Annina Machaz, Courtney May Robertson, Audrey Merilus, Xana Novais, Maja Osojnik, Bärbel Schwarz, Miranda van Kuilenburg, Anna Tierney, Linnéa Tullius, Isabelle Volckaert
Commissioned by
Ruhrtriennale
Produced by
Something Great, Spirit, Ruhrtriennale and Staatstheater Kassel. In co-production with Tanzquartier Wien, Volksbühne am Rosa-Luxemburg -Platz Berlin, deSingel, Theater Freiburg and Julidans.
Funded by
The Kulturstiftung des Bundes and Cultural Department of the City of Vienna
More Info
For more information see here.
View MyStateBank Arena Conditions of Entry.
Related